Adobe Photoshop is one of the best programs available for design, its price however can be daunting for users or freelancers. There are several free tools that can replace Photoshop, although they don't have exactly the same functionality, they do the job.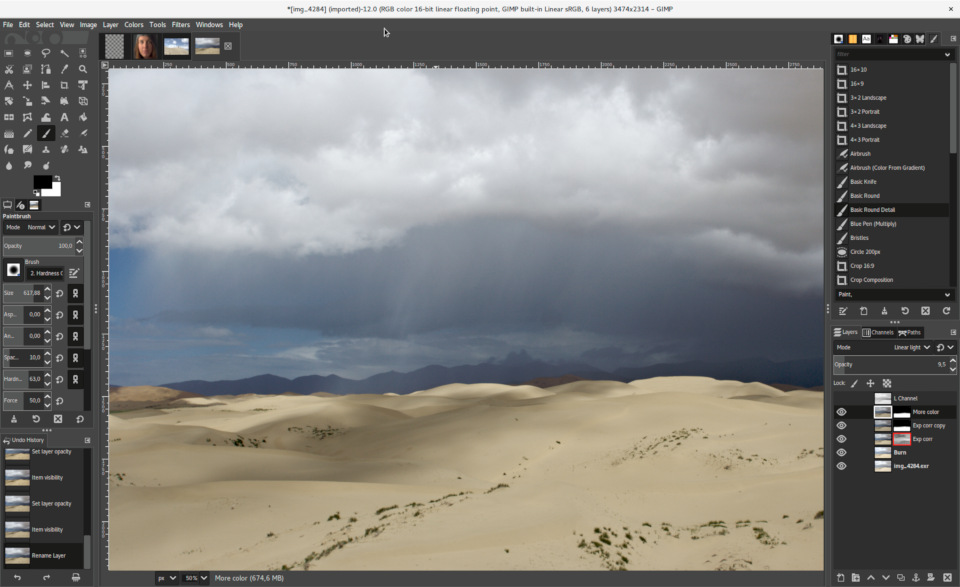 GIMP , (short for GNU Image Manipulation Program), is an excellent alternative to Photoshop for those who need advanced image editing features but are on a tight budget.
It can be used from a basic paint program to a professional photo editor. It gained popularity as one of the first alternatives to photoshop on Linux, today it is also available for Mac and Windows.
Like GIMP it is also possible to get support for PSD import, although not all layers and functionality can work as expected.
THE inkscape would be more of a replacement for Illustrator than Photoshop, it is more aimed at graphic designers who want to work with vectors. Still, you can use it to make basic image adjustments just like you would in Photoshop, such as cutting, pasting, resizing, and editing. It's also a great tool for converting photographs into vector images!
Krita is a perfect free Photoshop alternative, especially for photographers who need a little more flexibility in their edits.
The project came from artists who seek to offer editing tools accessible to everyone, which is why they developed the Krita , focused on conceptual artists, texture and matte painters, illustrators and even comic book creators.
When it comes to coloring your photos, you can use the unique pop-up color palette. Plus, take advantage of Krita's unique marking system to change the brushes being displayed. Plus, access the most used colors and set all color settings with just a few clicks.
It is highly extensible, you can easily import brush packs and textures from other artists, there is a very active community behind the project. If you need any help, you can turn to the Krita forum, where other artists are always happy to share their best work, ideas and help.
pixlr x is the latest version of Pixlr editor. It comes with much more advanced features and improvements and aims to become one of the best free Photoshop alternatives on the market.
Developed in HTML5, Pixlr x works well in any modern browser (including mobile devices).
Pixlr x is a fully online photo editor, which means you can use it with any operating system. It comes with all the basic adjustments you need to create well-edited images and some extras as well, like the unfreeze and curves tools.
THE Sumopaint is an excellent free alternative to Photoshop, both in design (very similar) and in functionality.
You can open files with extensions like GIF, JPEG and PNG and save projects using the same formats as well as the native SUMO format.