I've been asked more than once if it was possible to know the visitation of a website, although for the most geek public this question seems to be dumb, it is a valid question and is usually concluded with: "I would like to analyze a competitor's website". Although it is not possible to have access to exact data without being the owner of the site, we can, with the help of some tools, have an estimate of visits and even keyword strategies that competitors are using.
Keep your friends close, but your enemies closer.
Check out some tools I use to analyze my competitors below.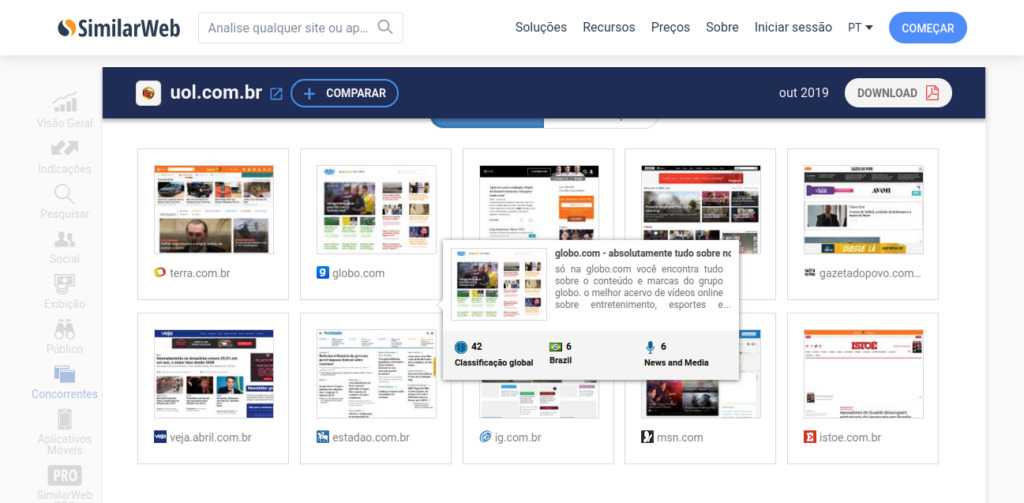 similarweb is an excellent tool to analyze how much traffic your competitors are generating.
Some features:
traffic estimate
Estimated time spent on the website
Bounce Rate Estimate
reference sites
Estimated traffic through social networks
The service is free, however the amount of information ends up being limited but it's worth it for an initial estimate.
alexa is an internet dinosaur tool, it has been with us for a long time generating analysis and rankings for websites since I know myself as a programmer. Not as informative as SimilarWeb, it only offers some rough estimates, but its site ranking is one of the most reliable on the internet.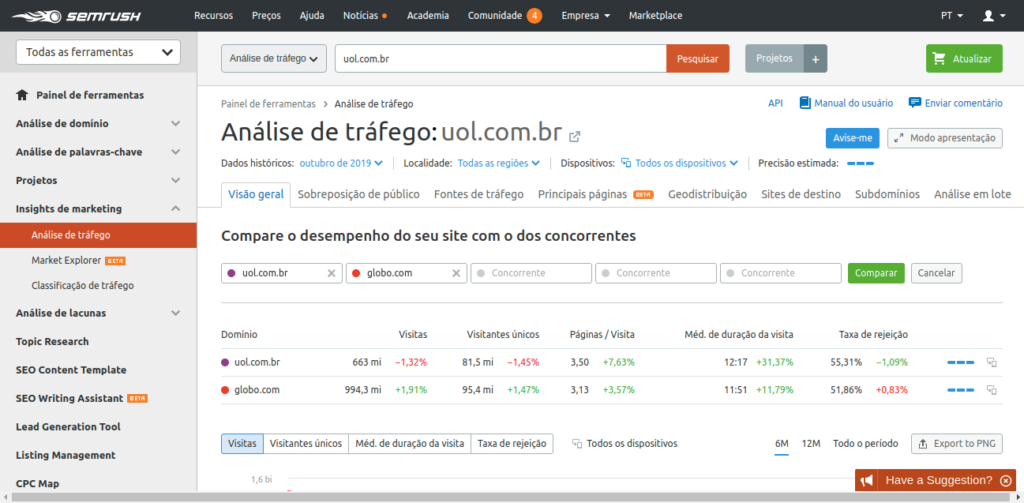 SEMrush is a versatile tool to analyze your competitors and with a very intuitive interface, excellent for monitoring your competitors.
Some features:
Estimated organic and paid traffic
Variation of search results
Keyword that your competitors are ranked
Mainly competitors
The tool is free but limited to 5 data points for your analysis.