Tired of that tedious and ugly icon pack from your VS Code? Check out a list of the best packages to customize file and folder icons in your VS Code!
Also check: Top 6 themes to use in VS Code
Installations: +2.5 million
Stars: 4.9
Material Icon Theme is the icon pack that I like and use the most, it has a wide selection of proprietary icons in addition to identifying and customizing several default folders, such as the "src/" folder.
Installations: +3.7 million
Stars: 4.8
vscode-icons is the most downloaded package, with over 3.7 million downloads and 341 stars, it has a wide variety of icons.
Installations: +560 thousand
Stars: 4.9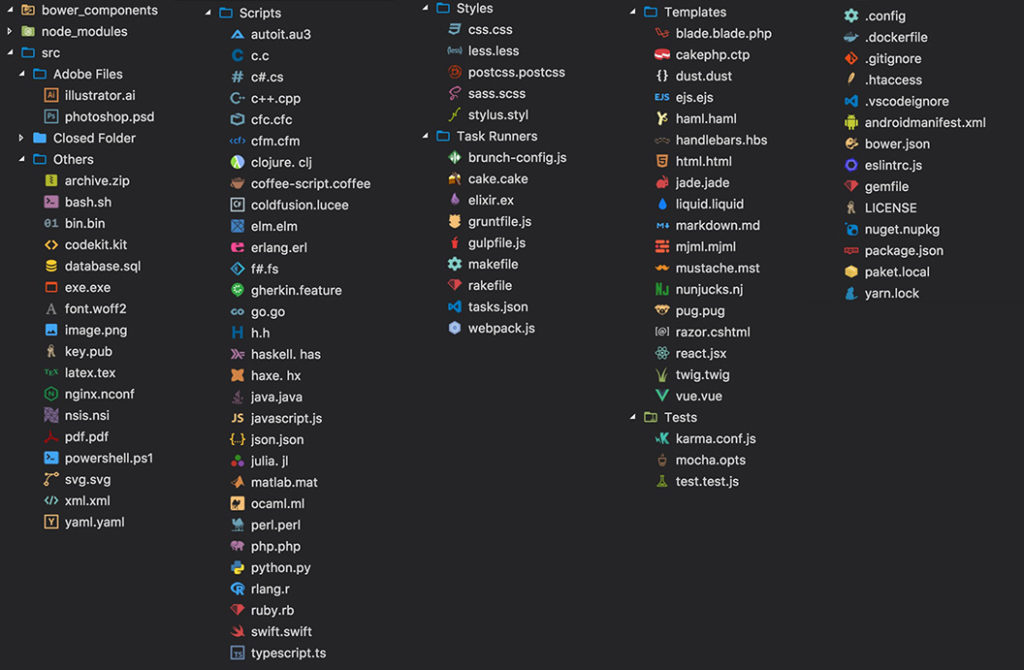 VSCode Great Icons has more than 100 different icons, in the top 3 most downloaded packs it is a good alternative for your icons!
Installations: +117 thousand
Stars: 4.8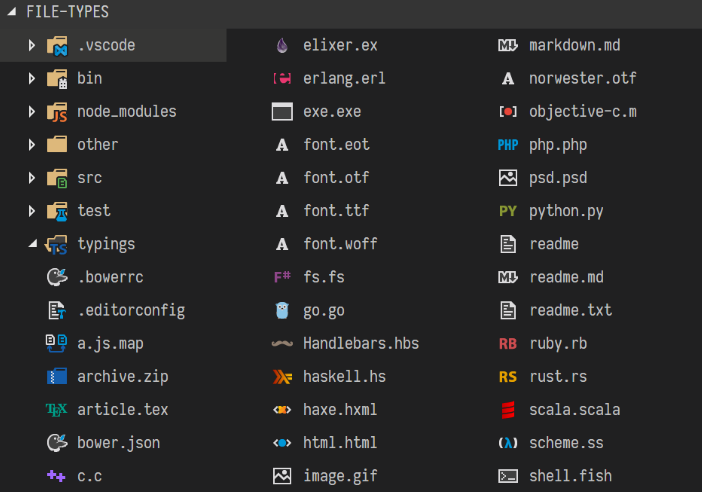 Installations: +7.4 thousand
Stars: 5