When you start to develop an application or web service, you will probably need to communicate through emails with your users. You can easily create your pilot project using personal email services, sending over SMTP protocol using services like Gmail, but as time increases and sends increase these services can bring limitations such as the amount sent and problems with your emails falling into spam .
So if your application is starting to send more than a hundred emails, it's probably time to look for a service that specializes in this. In addition to taking care of the entire shipping process, many of the services offer more advanced tools for shipping control, monitoring deliveries, openings and other very useful statistics.
What is a transactional email?
transactional emails are a type of automated email between sender and receiver. Unlike promotional emails, a transactional email is triggered by events, interactions with a service or a platform and not with a company itself. They are usually pre-programmed and triggered after an interaction, such as creating an account that requires email verification. You can understand the use of these emails a little better by reading this post .
Best Transactional Email Services
Choosing a service that meets your demand is very important, as this functionality is part of the core of your application, it is crucial that there are no obstacles to use and that they align with the cost and functionality available in your project.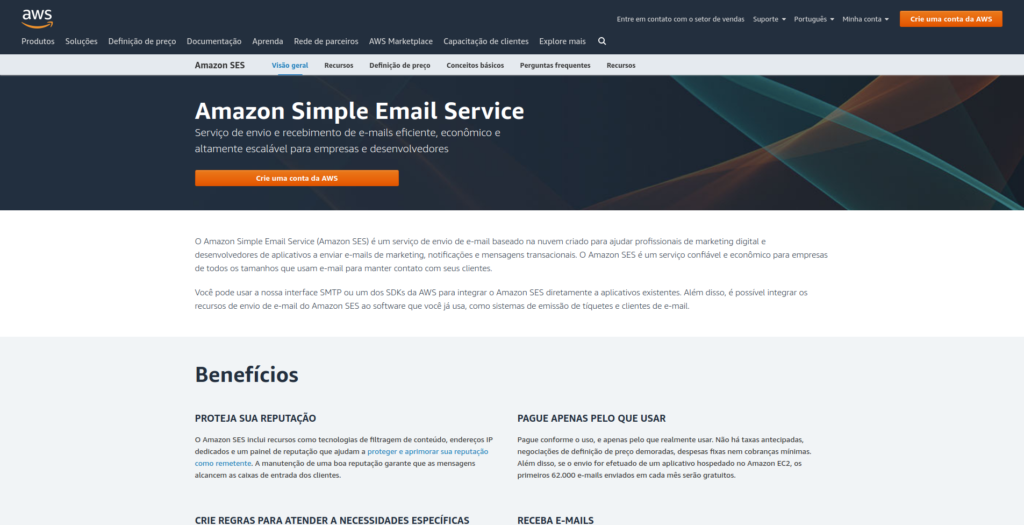 Amazon Web Services has several cloud services, including the Amazon SES for sending transactional emails. With all the structure and reliability of AWS, it has very affordable prices. It is a robust solution for those who have a certain technical experience, the service does not offer statistics by itself, it is necessary to connect with the other service, the AWS SNS , to be able to track the metrics of your shipments.
Free plan: 62 thousand emails per month.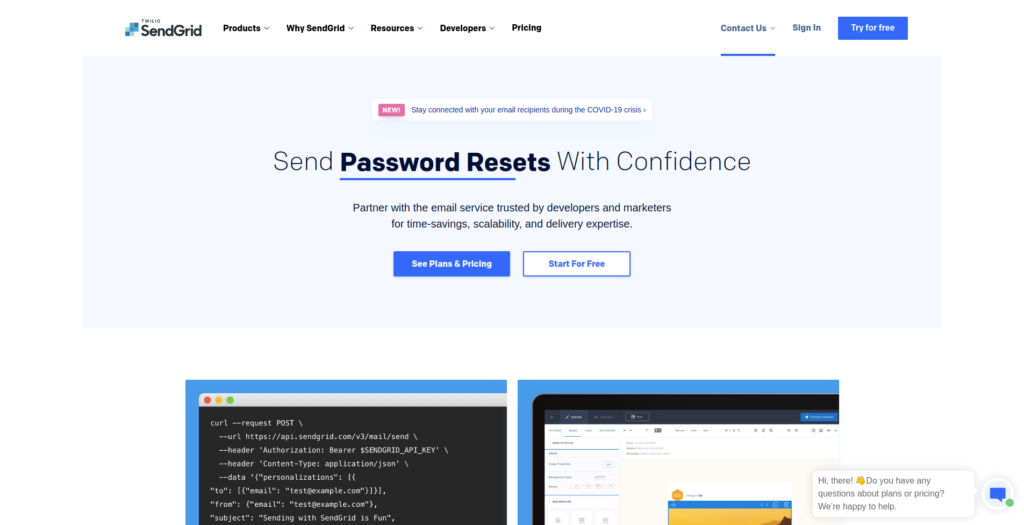 sendgrid is one of the most popular services, has over 80,000 paying users and sends over 60 billion emails per month. It has a robust interface to track, monitor and analyze your submissions, as well as a very well-documented API to integrate with your application.
Free plan:
40k emails in the first month and then 100 emails a day.
APIs, SMTP Relay and Webhooks
Email Template Editor
Shipping statistics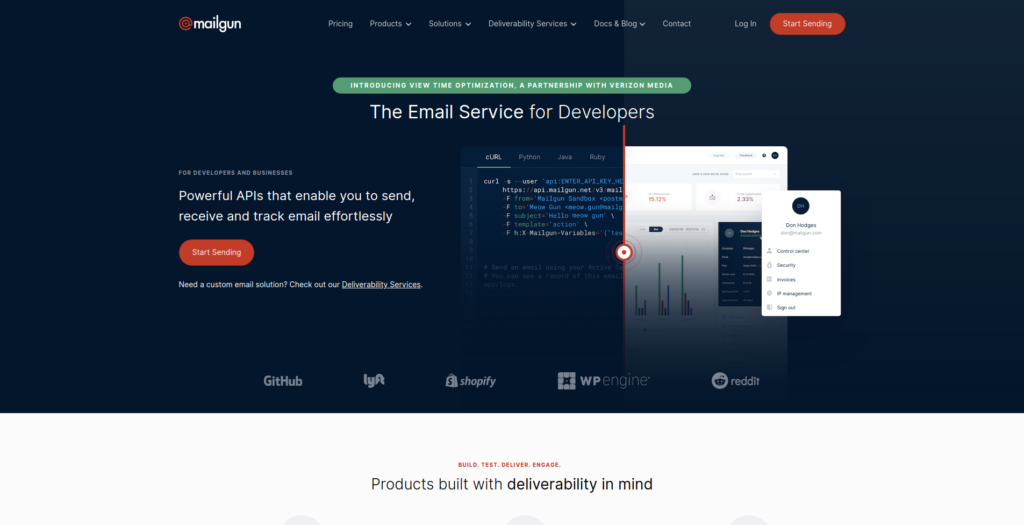 mailgun is a complete solution for the entire ecosystem of emails, from sending to validations. It has a very friendly interface, complete statistics and is a consolidated tool in the market.
Free plan:
While not a 100% free solution, it does offer a free plan for the first 3 months and then an on-demand flex plan.
Email APIs, SMTP Relay and Webhooks
Suppression Management
Tracking and Statistics
99.99% Uptime SLA
mailjet is another service consolidated in the market, serving large companies such as Microsoft and MIT. Its platform is extremely user-friendly, with advanced statistics and well-documented APIs to integrate with your application.
Free plan:
6,000 emails per month / 200 emails per day
unlimited contacts
APIs, SMTP Relay, Webhooks
Email Template Editor
Advanced Statistics
SendinBlue is a service focused on marketing, it has an extremely user-friendly platform.
Free plan:
300 emails a day and unlimited contacts