This post is not sponsored, unfortunately, but I have been using a tool a lot and I saw that many developers do not know this tool yet! Probably many of you may know the codepen or JSFiddle , but today I came to talk about a service that goes beyond HTML, CSS and JS.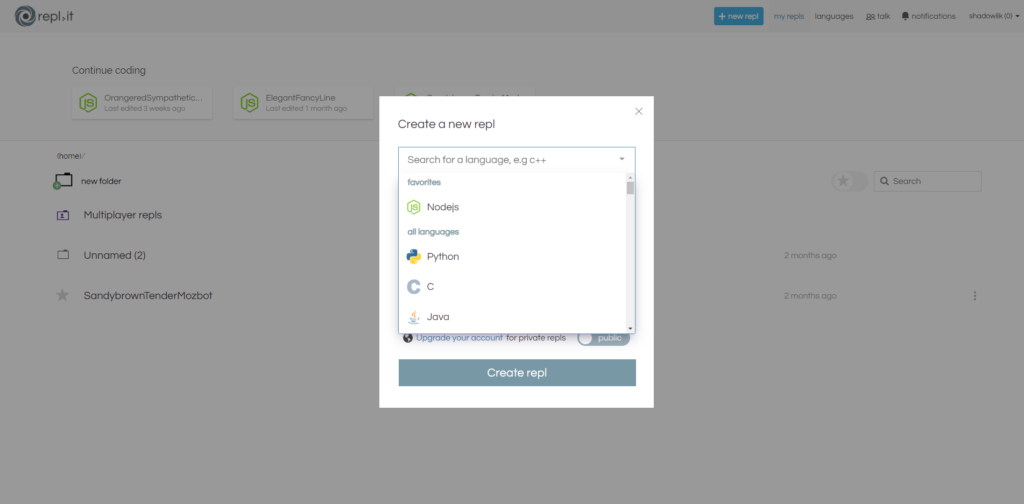 embed
You can easily share projects in articles or with others, below is an example of a Node project:
languages
More than 60 different languages are available! Check out the full list:
If you are looking for a versatile tool to create prototypes or test some code, check out Repl.it, it has been very useful in my day-to-day, especially when I need to validate some programming logic or even test a lib without having to create the whole the setup of a project from scratch.